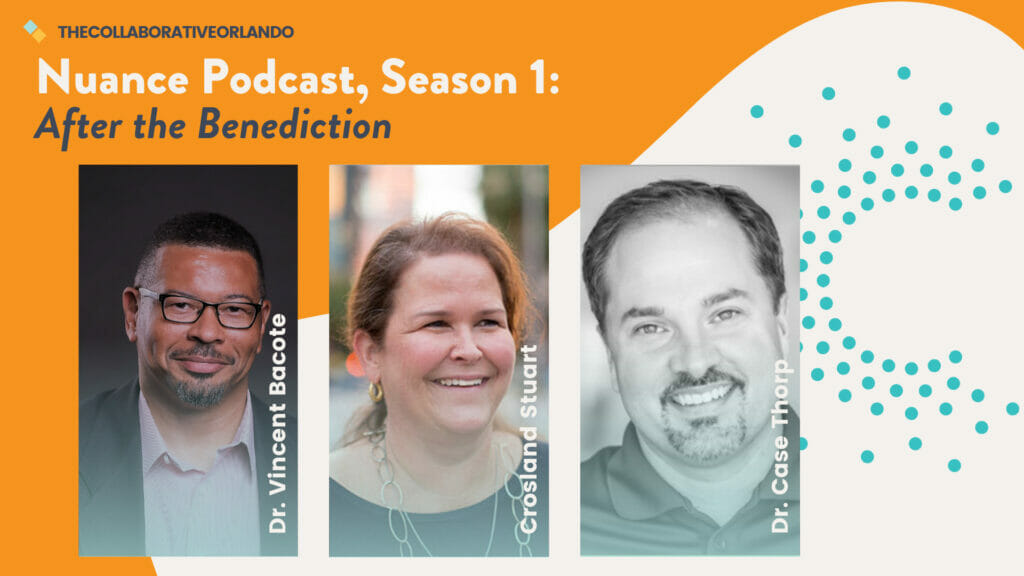 Today, The Collaborative is pleased to announce the launch of our new podcast, Nuance, Being Faithful in the Public Square. Beyond the walls of the church, is where putting our faith into practice can be a struggle. Lately, it feels like Christians are losing this tug-of-war, but we as Christ's followers have hope even when everything seems overwhelming.
This podcast was conceived amidst the growing reflection of the culture in the American evangelical church and the deepening implications of the rampant divisiveness that is impacting every area of our lives while smothering the art of meaningful conversation and dialogue. Most of life is lived in the gray which is where the practice of nuance can help to reveal the love of Jesus, to build peaceful bridges, and to find redeemable solutions. As co-hosts, Case Thorp and Crosland Stuart, interview thoughtful Christian leaders and professionals specifically exploring public theology and how it impacts our work. The guests provide tremendous insight, wisdom, and conversational fodder for the listener/viewer. Nuance is striving to have formational discussions that will underscore the importance of a robust public theology by considering its practical implications which lead us on a journey to greater satisfaction and fulfillment. Additionally, we want to remind one another that our hope is in things to come and not of this world.

Season One defines public theology and lays a foundation by examining its key elements of hospitality, principled pluralism, prophetic voice, and common grace. Each season will consist of six episodes and this season an episode will be released every two weeks.
This inaugural episode we interview Dr. Vincent Bacote who talks about how rock & roll and heavy metal sent him on a journey from which we can all be encouraged and inspired. Our wide-ranging discussion hits on topics like cancel culture and how our fear controls us. You don't want to miss out on this week's podcast episode, After the Benediction. The button below will connect you to Nuance. Enjoy!