Nuance is a podcast of The Collaborative where we wrestle together about living our Christian faith at work. Nuance invites Christians in the workplace to pursue the cultural and economic renewal of the city by living out faith through work.
Each episode, Dr. Case Thorp and Crosland Stuart host conversations with Christian thinkers and leaders at the forefront of some of today's most pressing issues around living a public faith. Together, we'll explore topics like public theology, principled pluralism, common grace, and prophetic voice.
Our hope is that Nuance will equip our viewers with knowledge and wisdom to engage our co-workers, neighbors, and the public square in a way that reflects the beauty and grace of the Gospel.
Dr. Vincent Bacote of Wheaton College discusses what public theology is, and its importance to a Christian's experience as a good colleague in the workplace.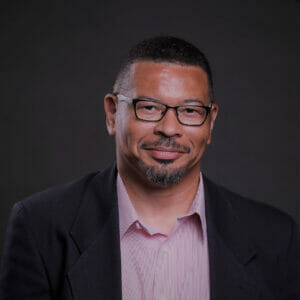 Special Guest: Dr. Vincent Bacote, Associate Professor of Theology and the                                                      Director of the Center for Applied Christian Ethics at Wheaton College in Wheaton, IL.
Christian citizenship for the Evangelical Christian has evolved and matured (for the good), especially in recent decades. This doesn't make it any easier to live out one's faith at work when other Christians carry dramatically different social and political views.
Dr. Chaplin provides insight into varied Christian views on exercising faith at work, and we are to then live.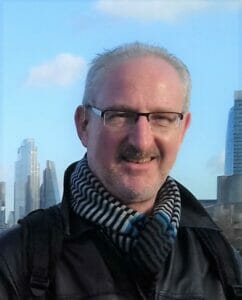 Special Guest: Dr. Chaplin is a member of the Center for Faith in Public Life at Wesley House in Cambridge, a member of the Cambridge University Divinity Faculty. He is a Senior Fellow of the Canadian Christian think-tank Cardus, for which he writes regularly. He has lectured and written widely on many themes in Christian political thought. His publications include God and Global Order: The Power of Religion in American Foreign Policy, God and Government.
His latest publication is Faith in Democracy: Framing a Politics of Deep Diversity published last year by SCM.
Hospitality is a foundational aspect of our Christian citizenship because it goes before us in reputation, guides our embodiment of the Holy Spirit, and influences how others encounter Christ.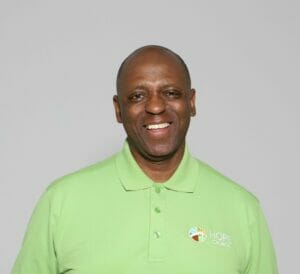 Special Guest: The Reverend Rufus Smith, Senior Pastor of Hope Evangelical Presbyterian Church in Memphis, Tennessee (the largest Presbyterian church in the United States) joins the conversation by lending voice to what he has witnessed among his own congregation. Rev Smith embodies hospitality which is evident from the eight-year transition of a predominantly Caucasian church to a multi-ethnic church in the deep south with 30% of its members being people of color.
Today
in America emotions are high, political opinions are deep, and truth is often blurred making it incredibly more difficult to enjoy our colleagues, bosses, and work teams.
Do you have the courage to stand up for what you believe while maintaining the humility to learn from others? Do your Christian convictions lead you to have empathy to engage respectfully with those whose views differ from your own, otherwise?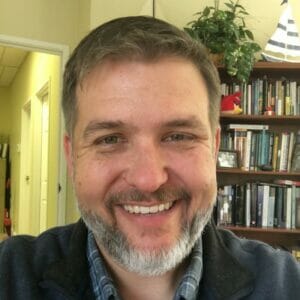 Special Guest: Andy Blanchard, a licensed mental health counselor, helps us to think more clearly about how our emotions inform our words and behavior, and how Jesus would lead us to respond more effectively. Andy's therapeutic perspective provides insight into making important distinctions between principles and emotions.
Dr. Matthew Kaemingk is a Christian ethicist and public theologian at Fuller Theological Seminary who has written widely on Christian citizenship. Today he helps us address any and all of the topics discussed in this season of
Nuance
. In this episode, we look specifically at common grace and its role for the Christian at work.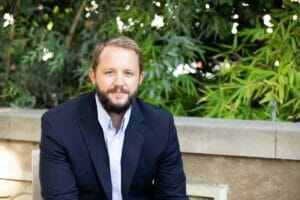 Special Guest: Matthew Kaemingk is the Richard John Mouw Assistant Professor of Faith and Public Life at Fuller Theological Seminary where he also serves as the Director of the Richard John Mouw Institute of Faith and Public Life. His research and reaching focus on marketplace theology, Islam and political ethics, and public theology.
In this final episode of the season, Anne Snyder, editor of Comment Magazine, helps us define what a prophetic voice is, as well as sharing who were prophetic voices in her own life. She also challenges the listener to strengthen our own voices, so that speaking truth, speaking love, and speaking humility could be used by God in our workplaces.
Special Guest: Anne Snyder is the editor-in-chief of Comment magazine and oversees a partner project, Breaking Ground. She is the host of The Whole Person Revolution podcast and co-editor of Breaking Ground: Charting Our Future in a Pandemic Year, published in January 2022.