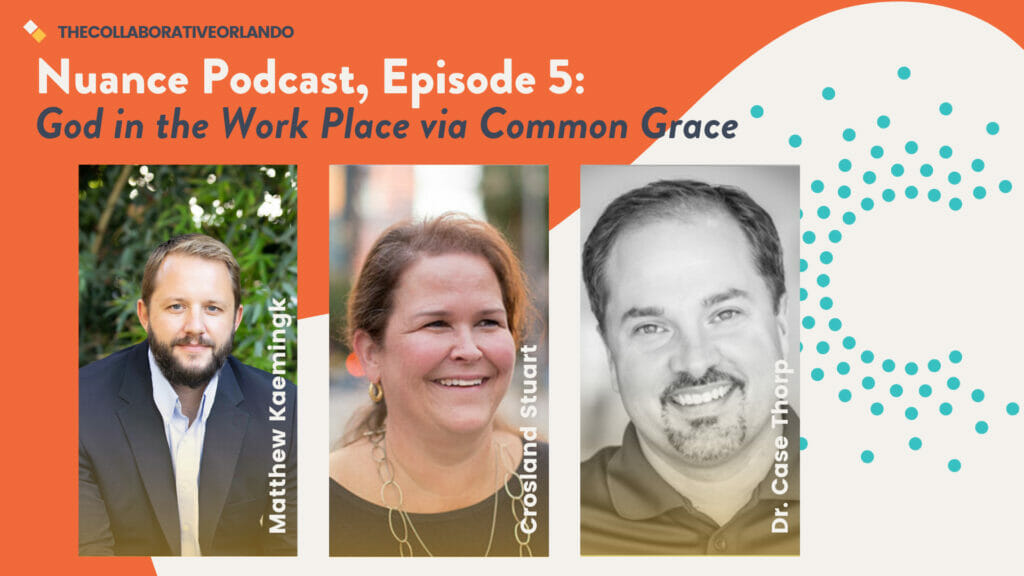 There is so much packed into this week's episode of our podcast, Nuance. It is hard to identify one main thing because there are so many juicy points. However, one of the big takeaways is perspective, which is good because we are constantly losing it. Our guest today is Dr. Matthew Kaemingk, a Christian ethicist and public theologian at Fuller Theological Seminary who has written widely on Christian citizenship. He offers great encouragement as he puts before us the common grace we all share and enjoy.
Furthermore, he offers confidence because the Lord has gone before us and is with us where we are. Dr. Kaemingk reminds us that God is in the marketplace regardless of our professional pursuits. Our Savior is in the public square, the corporate board rooms, the repair garage, the city hall meeting, the doctor's office exam room, the lawyer's office, the plumber's office, the teacher's classroom, the software tech's online call, the entrepreneur's closing—our Savior is everywhere. You, like me, forget this often, otherwise, we would live radically differently.
Listen to this week's installment of Nuance and be encouraged and bolster your confidence in the presence of our Lord Jesus Christ.