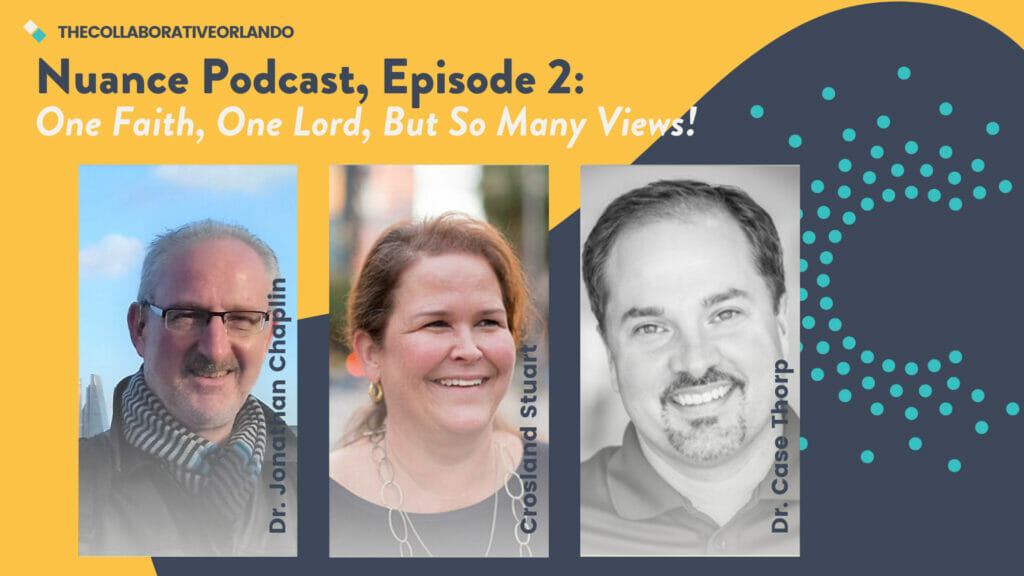 Christian citizenship for the Evangelical church and believers has evolved and matured
(for the good) especially in recent decades, but this doesn't make it any easier to live
out faithfully. Dr. Jonathan Chaplin is widely regarded as an expert in Christian political
thought, which includes political philosophy and various Christian traditions (especially
Reformed, Catholic, and Evangelical.)

While we need to grasp our own commitment to Christian citizenship, it is helpful for us
to understand other views as well. By God's grace, one of the benefits of increased
awareness is to make us more empathetic toward others and mitigate our
judgmental nature. This doesn't mean we embrace other views, rather the process of
broadening our horizons should nurture humility in us. Dr. Chaplain provides insight
into varied views on the public square.

As with all our podcast episodes, we have created a spiritual formation exercise that corresponds
with this episode. We are striving to practically implement some of the ideas discussed.
We all need constant reminders that it is not enough to know something, but instead
need to challenge ourselves to integrate ideas into our individual lives.

Click below for this second installment of Nuance with Dr. Jonathan Chaplin.