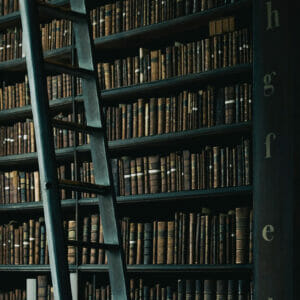 SUMMER READS!
Last week with the arrival of above 90 temperatures and high humidity was an ugly introduction to summer for Central Florida.  As we all know, life works differently during these months, which certainly presents opportunities to sneak in some reading. The Collaborative wants to encourage reading widely, and so annually our small contribution is to provide you with a list of highly recommended books.  Some of these books have made a showing in previous years, but that is because they are just that good. Hopefully, something on these lists will help shape your own reading goals for June, July, and August.
Strange New World: How Thinkers and Activists Redefined Identity and Sparked the Sexual Revolution by Carl R. Trueman
DEEP WORK: Rules for Focused Success in a Distracted World  by Cal Newport
Gentle & Lowly: The Heart of Christ for Sinners and Suffers by Dane Ortlund 
A Gentleman in Moscow: A Novel by Amor Towles
Unlikely Converts: Improbable Stories of Faith and What They Teach Us about Evangelism by Randy Newman
SEASONS OF SORROW: The Pain of Loss and the Comfort of God by Tim Challies
THE SIX WIVES OF HENRY VIII by Alison Weir
High Impact Life: A Sports Agent's Secrets to Finding and Fulfilling a Purpose You Can't Lose by Kelli Masters
How Then Should We Work? Rediscovering the Biblical Doctrine of Work  by Hugh Welchel
God at Work: Your Christian Vocation by Gene Edward Veith, Jr.
Every Good Endeavor: Connecting Your Work to God's Work by Tim Keller
Here are some other lists that are worth scanning as you make your summer picks:
The 29 Best Business Books to Read in 2023
15 Key Christian Books for Your 2023 Reading List
There should be several great options above for all kinds of readers. Hope your summer is filled with laughter, fun family time, and good reads. 
HAPPY READING!